PLATINUM RING
ARAKELYAN FAMILY

GOLD RING
NORDANYAN FAMILY
KAPLANYAN FAMILY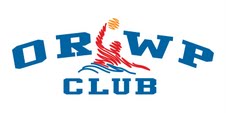 ORWP mission is, to provide an opportunity for all its members, to experience the highest level of instruction and coaching, learn the fundamentals of water polo and true sportsmanship
,
and by doing so, prepare its athletes to be competitive at all levels. ORWP Club is a non-profit, public benefit corporation. To continue to be competitive at all levels,participate in all local and national tournaments,plan international trips,camps and more..., our youth needs your support, It requires significant fundraising. All your donations are tax deductible and they go directly to support the ORWP Club programs.
Your generosity is great appreciated!!!
Thank you for your generous support !!!
2011 USA Junior Olympics
Water Polo National Event
July 30 - Aug 2, 2011

Ethos Design
4over Inc. -Zarik Megerdichian
Albert Abkarian & Associates
Alera Enterprises, Inc.
Armen Dabal & Palina Karapet
Evolution Robotics, Inc.
George B. Apelian D.D.S., Inc.
Arbi Akopyan
Axis Fire Protection, Inc.
Diana & Garnik Galoostian

Thank you ALL for your support!!!