SUMMER TRAINING CAMP IN ARMENIA
ORWP ANNUAL CAMP & ARMENIAN NATIONAL CHAMPIONSHIPS
JUNE 16 - JULY 7 2019
Travel Details: Wear your ORWP polo shirt during all travel days. Have one extra color copy of your passport. Only one luggage for check in (NO MORE THEN 50 LBS) is allowed and one carry-on backpack. In your backpack bring any medication you will need, snacks, homework, media players or reading material on plane. In your checked in luggage you should have two water polo suits, one towel, pants, shorts, running shoes, t-shirts and toiletries.
PRINT & FILL OUT THE FORMS AND BRING IT TO COACH VAHIK .
AUTHORIZATION FOR FOREIGN TRAVEL AUTHORIZATION TO TREAT THE MINOR CODE OF CONDUCT
TRIP ITINERARY
2019 Armenian Water Polo Federation Cup International Tournament & Water Polo Camp at Olympic Training Center in Tsakhadzor, Armenia
Hosted by: ORWP Club & Water Polo Federation of Armenia
Location: Yerevan & Tsaghkadzor General Sport Complex
Armenia, Kotayk Marz, Tsaghkadzor 2310
Contact Information: Coach Vahik
Phone #: 818 468 3233, 091 54-99-49 or 010 23-31-92
Departing : June 16 2019
Be at Tom Bradley International Terminal at 12:30 pm
Arriving: June 17, 2019 Yerevan/Armenia
June 18 - June 20
Armenian Water polo Federation Cup International tournament (Yerevan/ Armenia ) one game a day 18/u Team & 14 /u Team
June 21-July 2
Tsakhadzor Olympic Training Center
July 3
9:00 am Bus trip to Tbilisi Georgia 18/u Team for International Games with Georgia National Team and Tbilisi Water Polo Club
July 5
Bus Trip to Yerevan
July 6
Returning To Los Angeles
***FOR QUESTIONS AND ANY ADDITIONAL INFORMATION CONTACT COACH VAHIK AT (818) 468-3233***
TRAINING CAMP IN ARMENIA JUNE 2017
The Main Sports Center of Tsaghkadzor

History dates Tsakhkadsor as a discovery of the 5th century. It is described by most as the valley of flowers--- a region at times presented to princesses and many times fought over. After fourteen and half centuries, under the dominion of the former Soviet Union, the current Olympic Sports Complex was constructed to allow Armenian and Russian athletes to train at high altitudes. To this day, world class professional athletes from Armenia and abroad train at the newly renovated sports complex . ORWP members, appropriately named "Olympiakan Reservner", have the honor and privilege of preparing for world class competition along side current Olympic athletes. With a five star restaurant and superior accommodations, your son will return healthier and full of stories that will carry for a lifetime. One of the culminating goals of the 2 a day workouts is to climb Mt Teghenis, as its peak is the highest point in the region at 9250 feet. Last year, in the now annual trip to Tsakhkadsor, 9 of 33 men were able climb to the top of Mt. Teghenis (Alibeck) to enjoy the panoramic view of Armenia which lay before them


.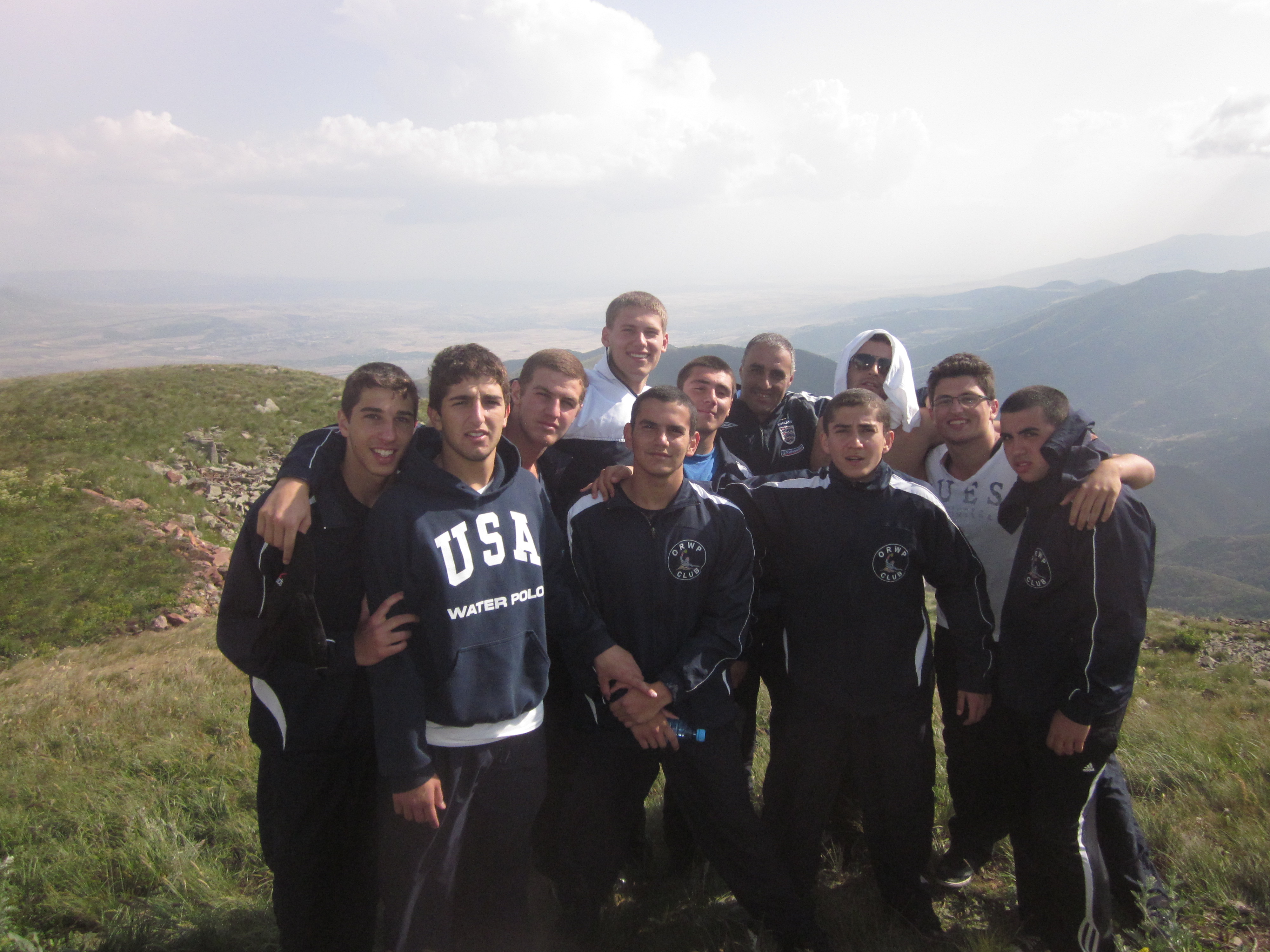 As the younger men returned to Yerevan for a pan-Armenian tournament, the older 15 selected athletes traveled to our sister country of Georgia for an International Freindly in the capital, Tiblisi


.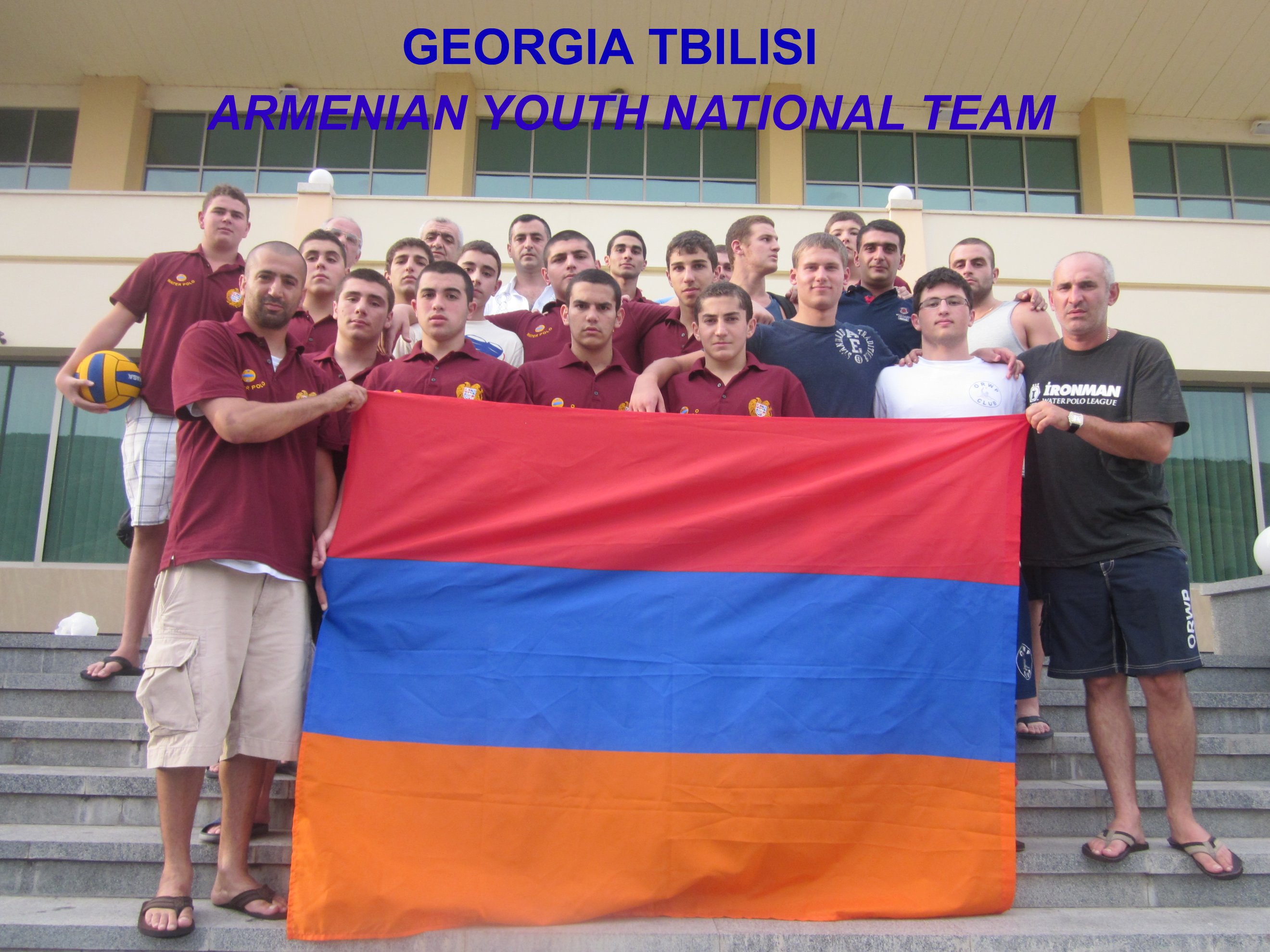 To the surprise of our neighboring country, the Armenian National Team held their own in winning one game, tying and losing one game. The coaching staff hopes that this 2012 year will see more boys turn into men. From the Turkmenchay to the Russians, and now to its rightful owners, it is our goal to train our sons to greatness on lands that have produced many champions of sports and life
TRAINING CAMP IN TSAGHADZOR ARMENIA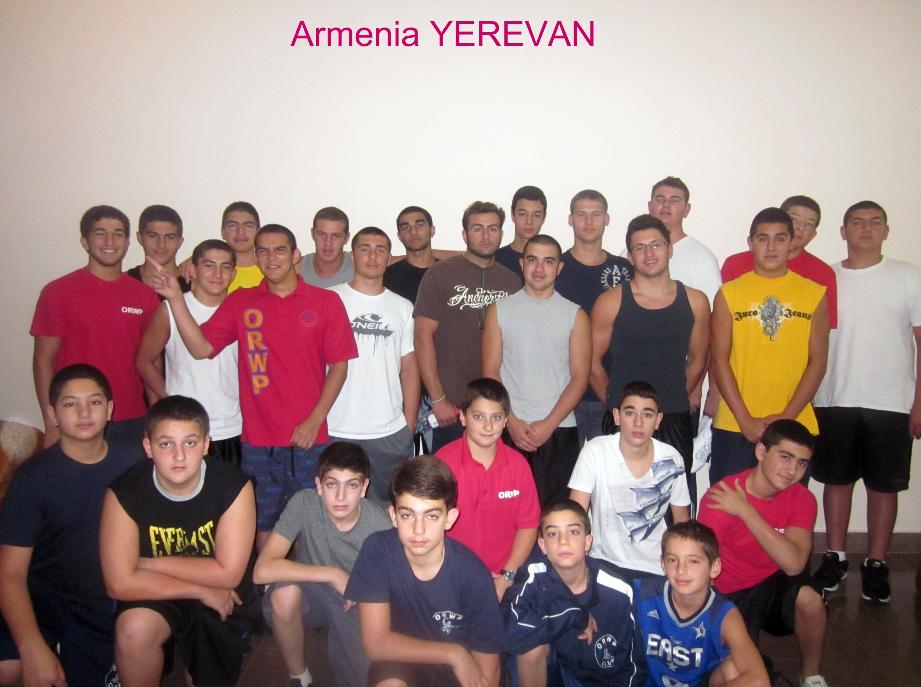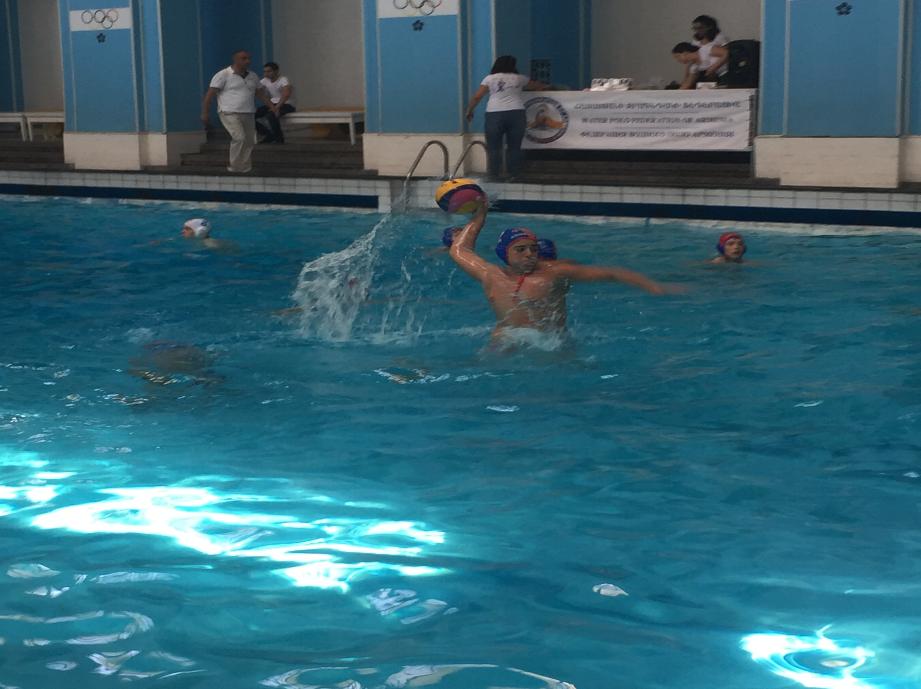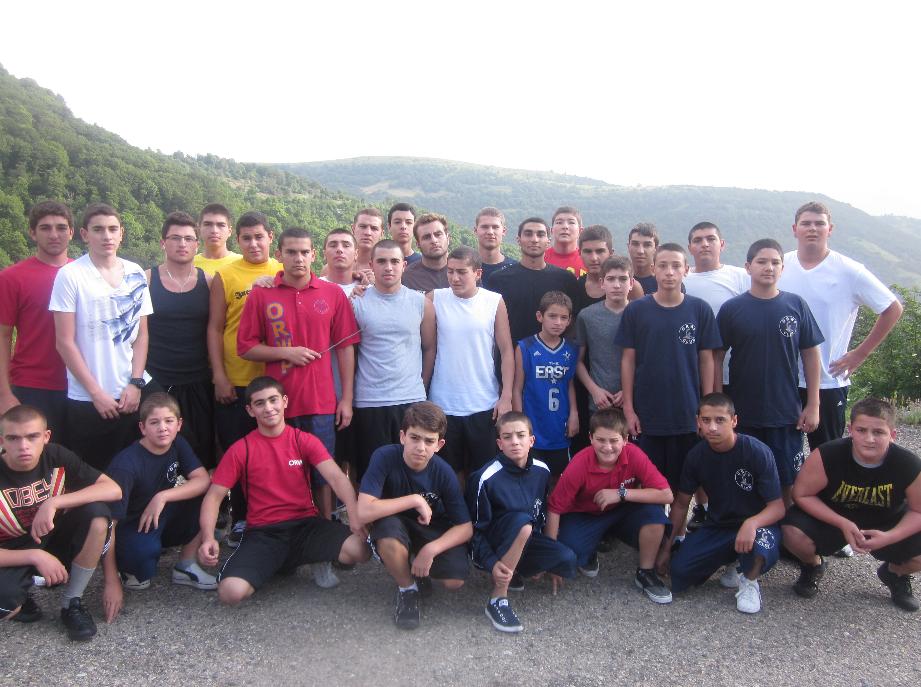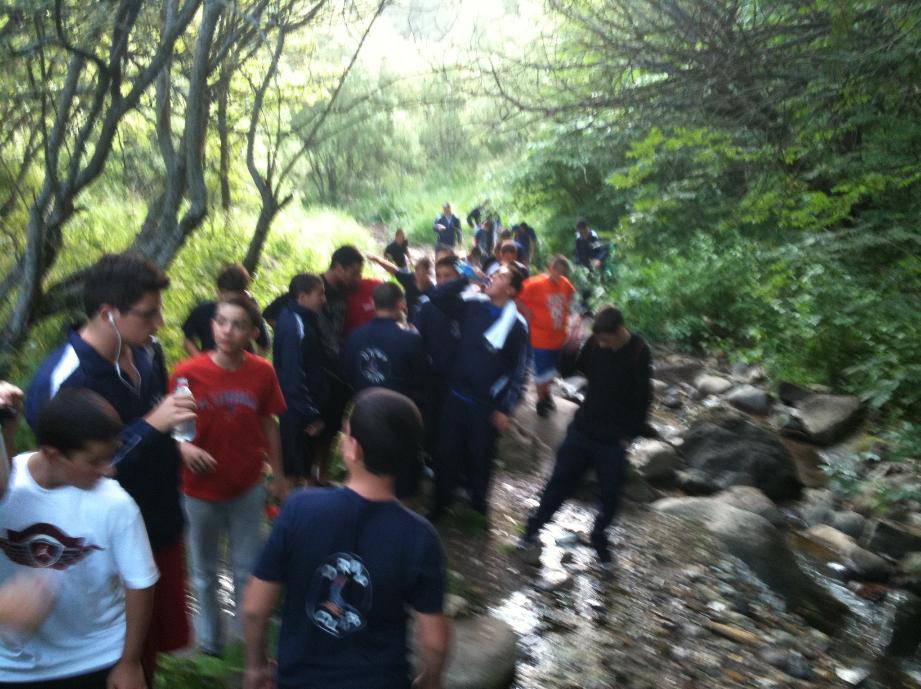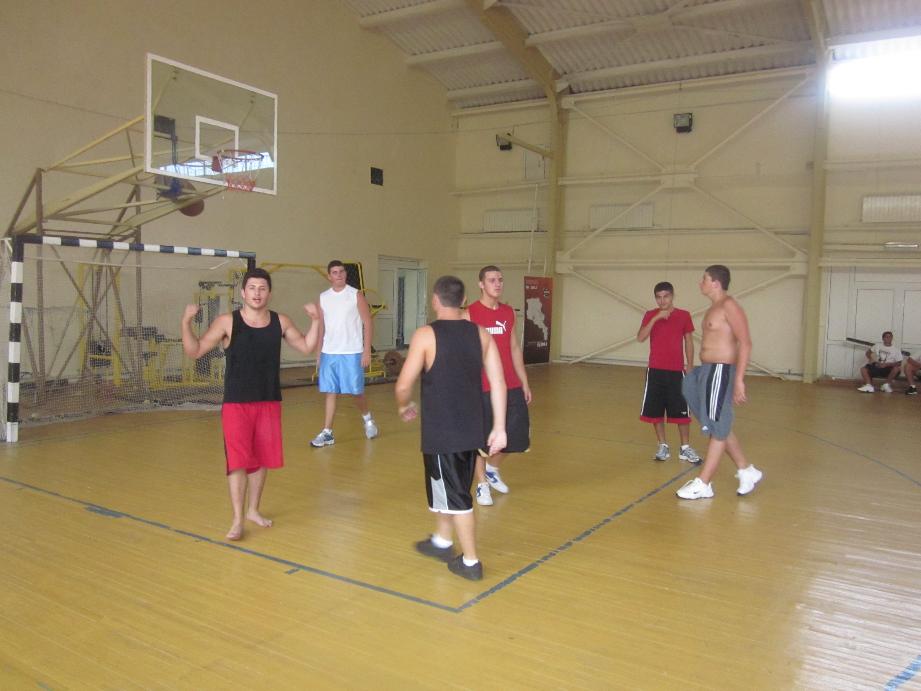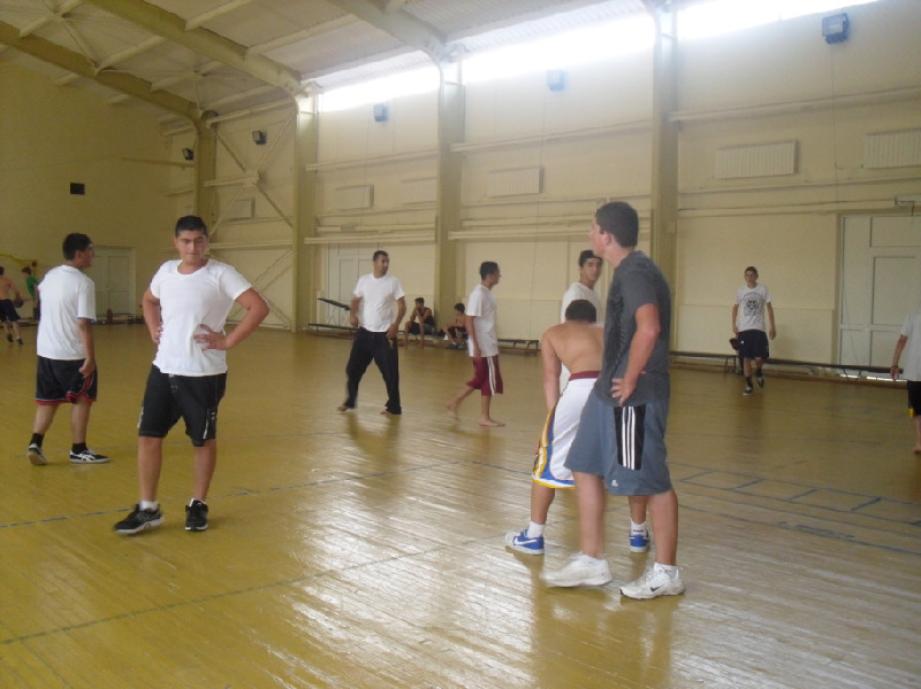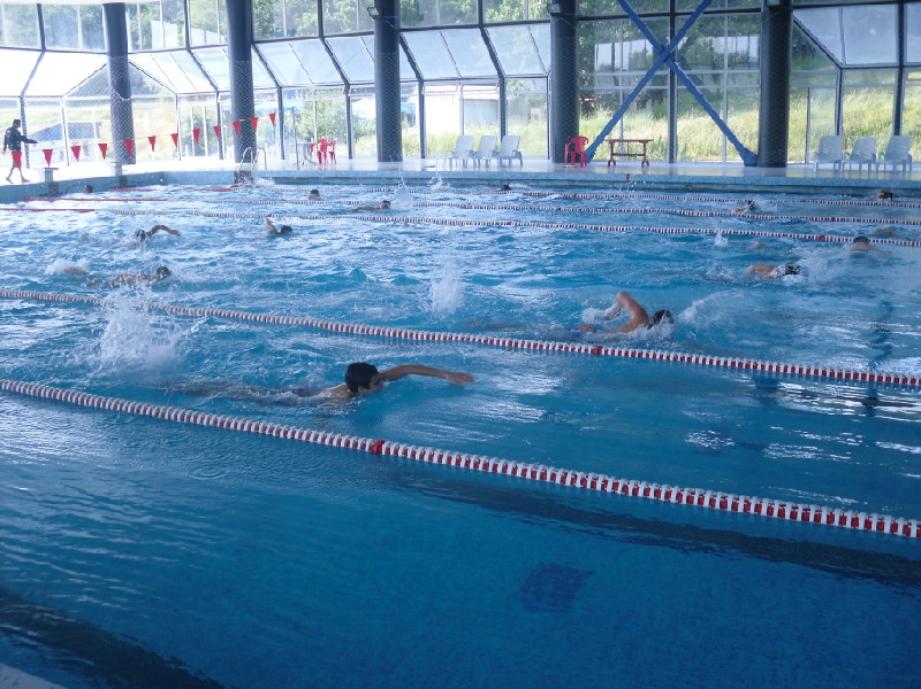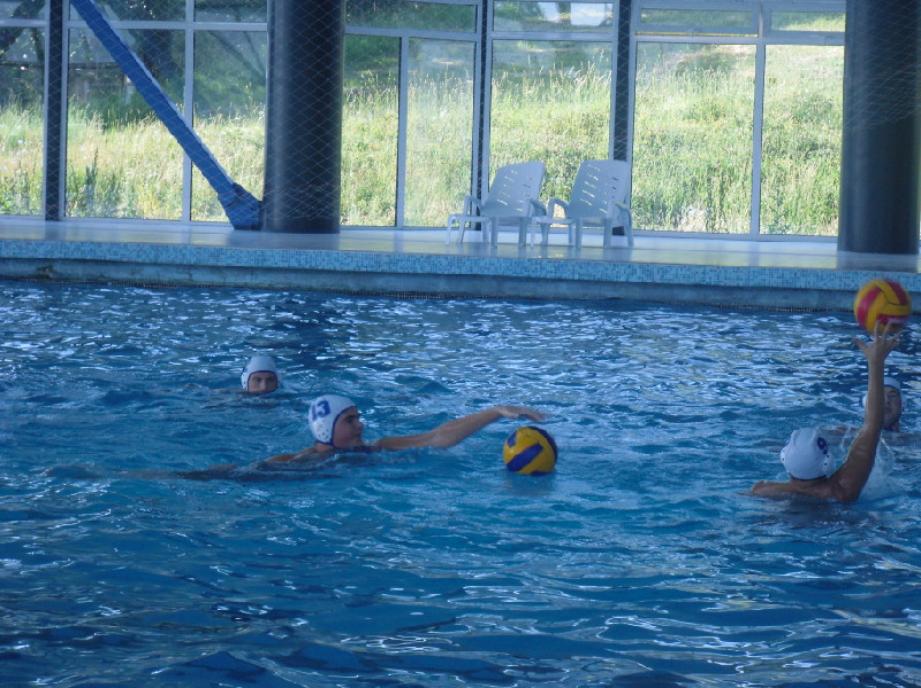 3 MEALS A DAY BUFFET STYLE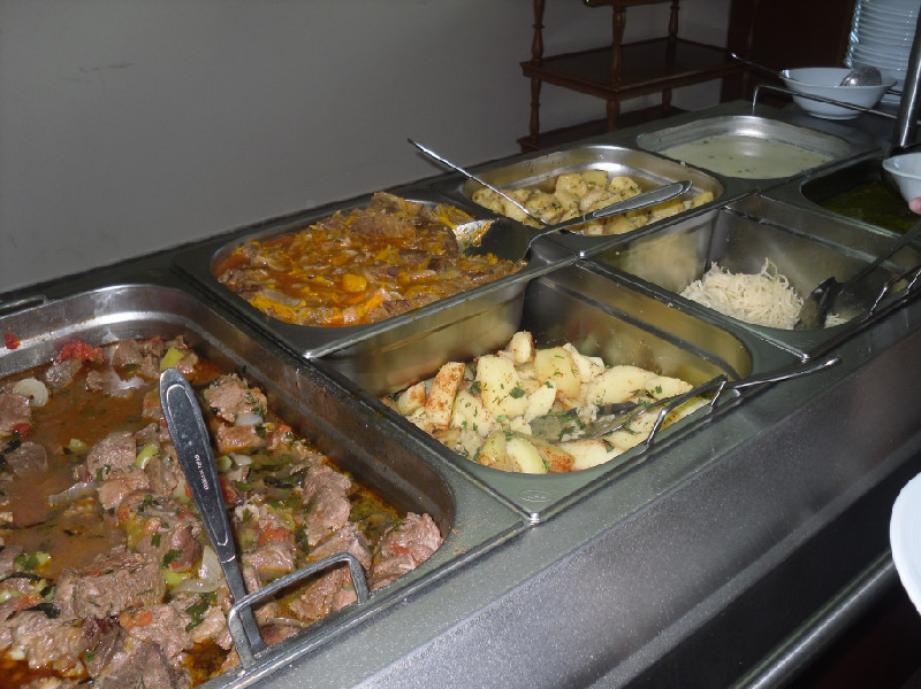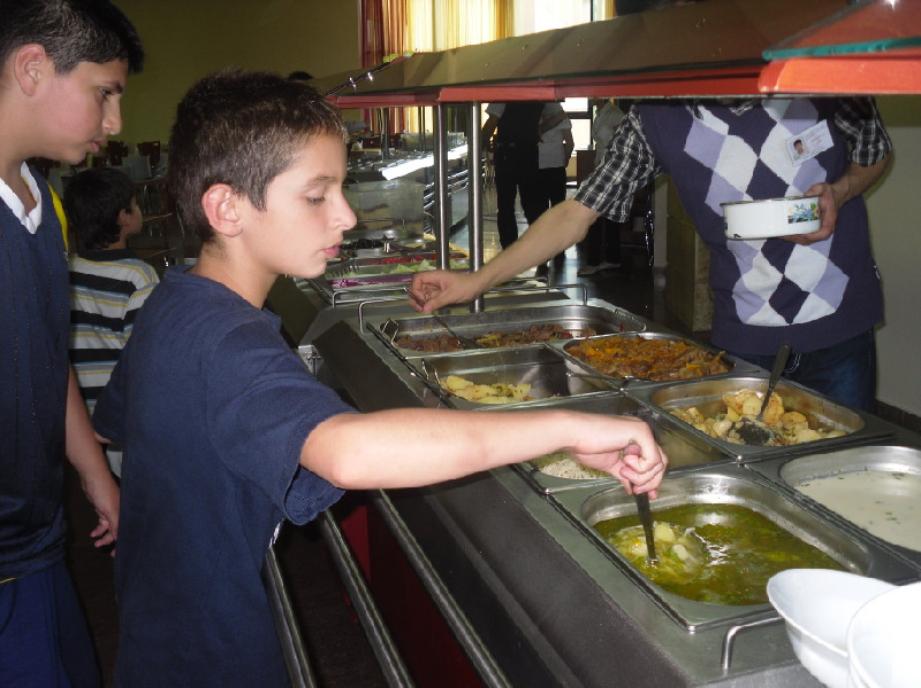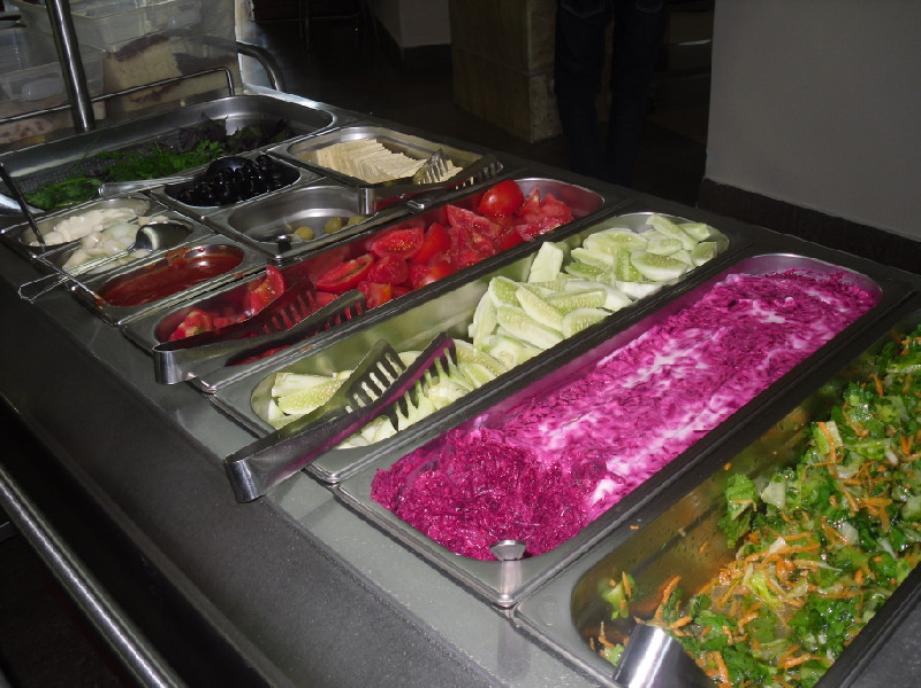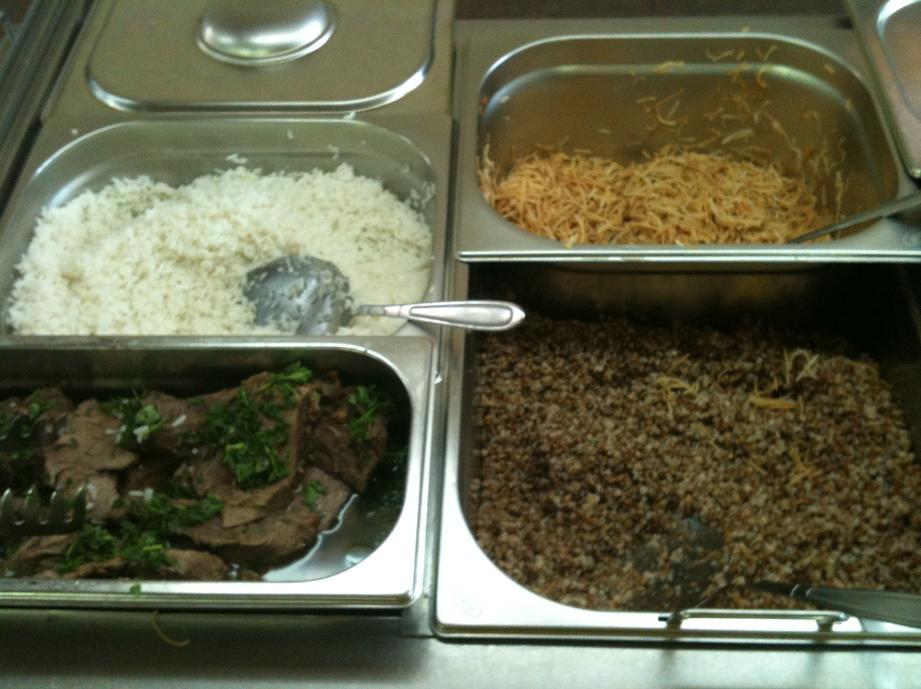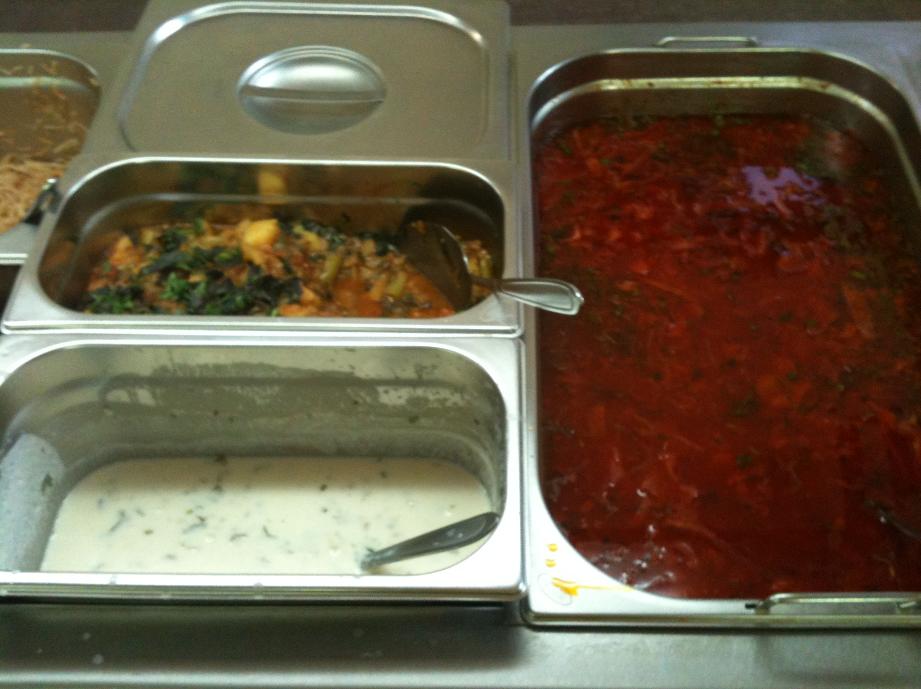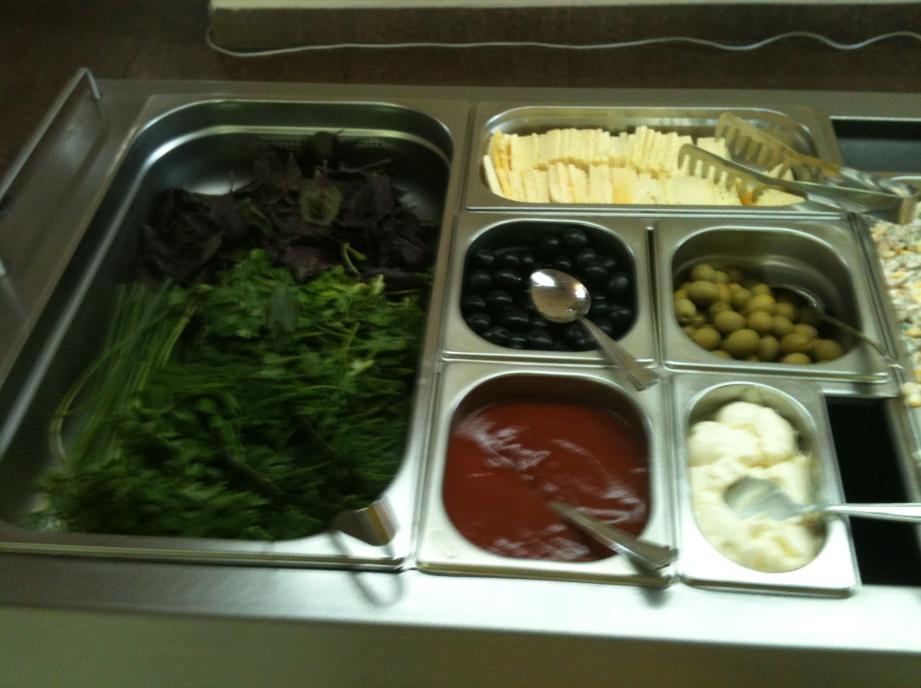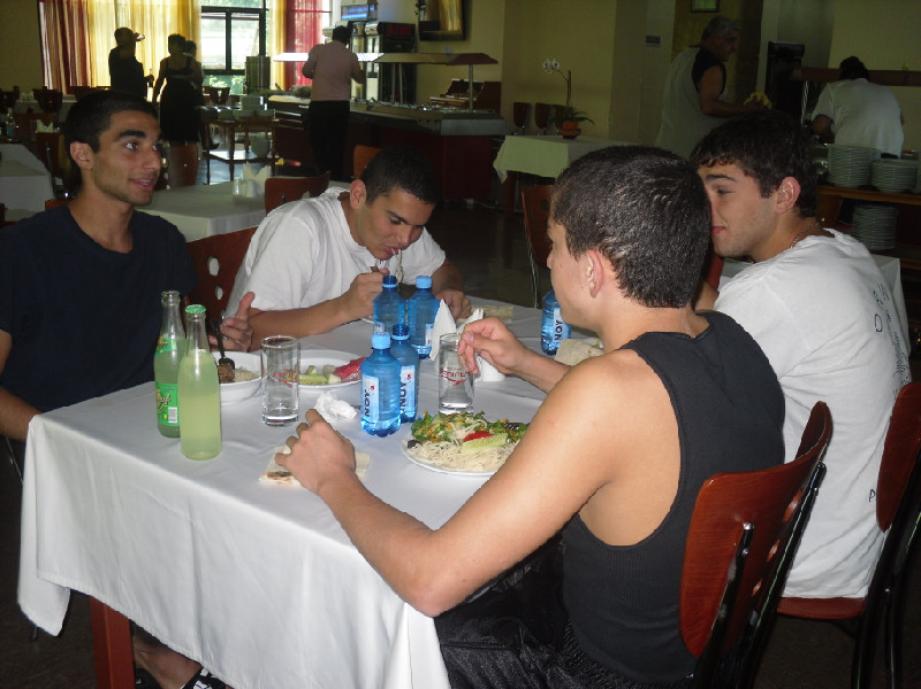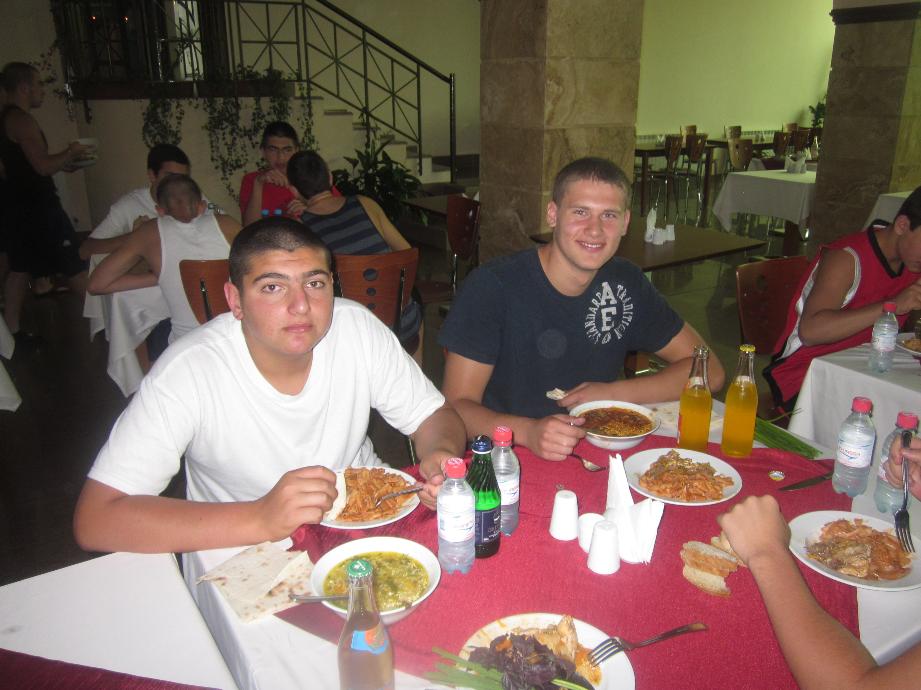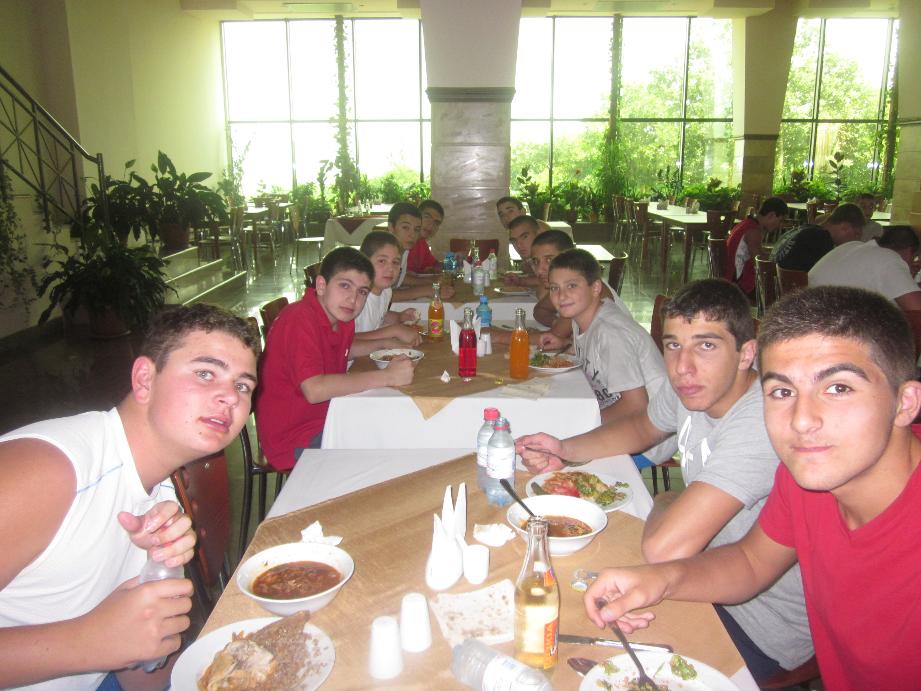 NOY VINE & COGNAC FACTORY ARMENIA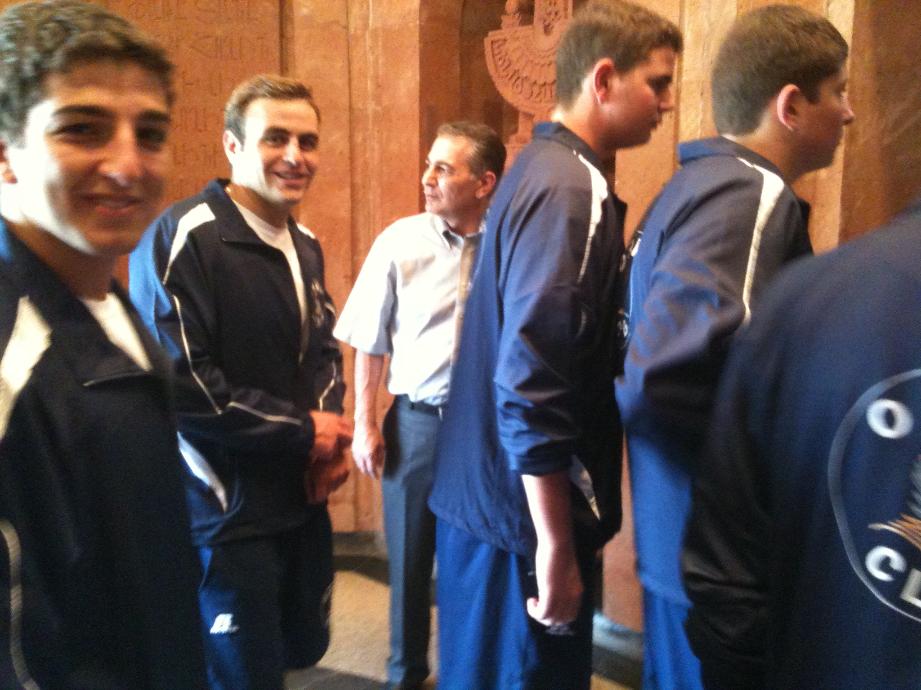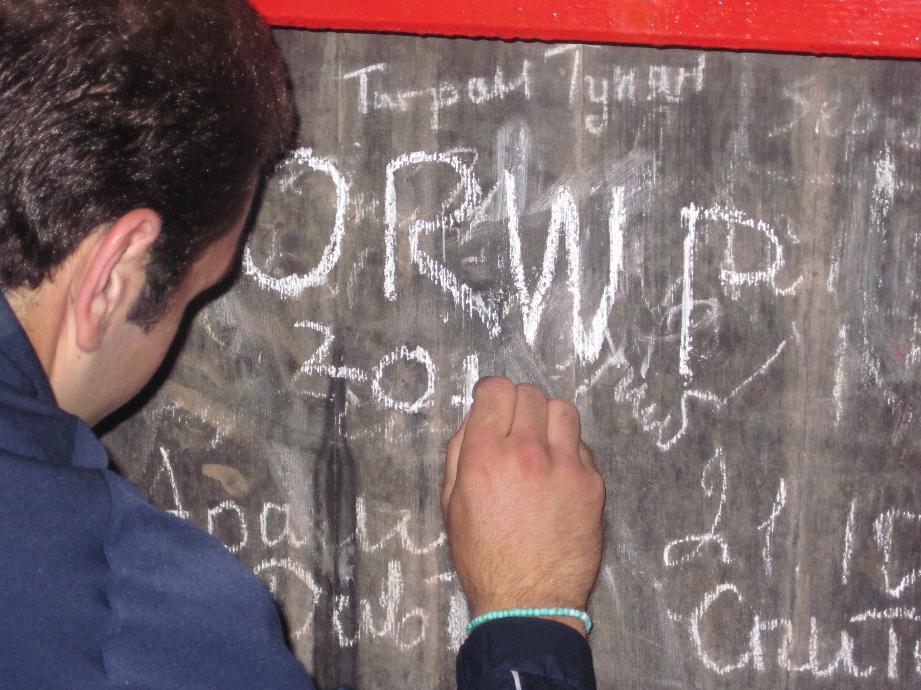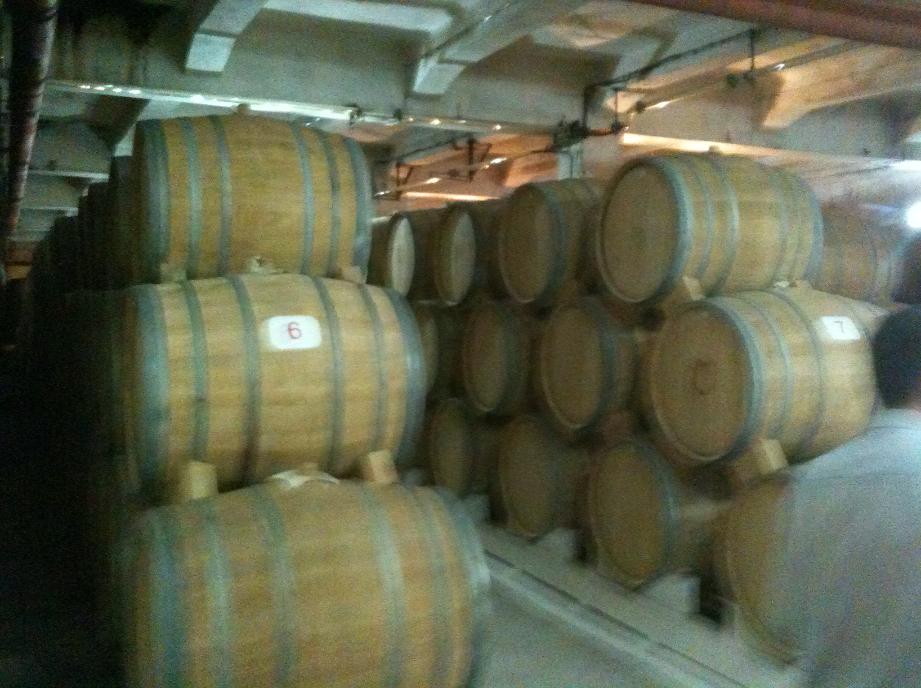 BEFORE THE GAME WITH GEORGIA NATIONAL TEAM